Placing into Service
Machinery and installations manufactured and supplied by VAKOMA will be installed and set up (as applicable) locally as required, nearby or thousands of kilometres away. Alternatively, a field supervisor will be available to assist with activities through to placing into service and on-site acceptance. Under the procedure of placing into service, operators undergo an induction training to familiarise them with the plant, its documentation and appropriate running of operations.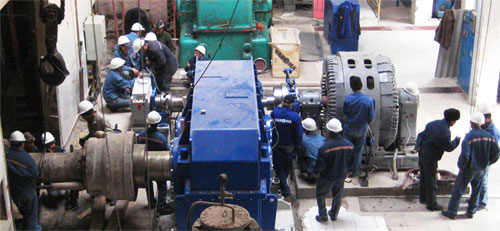 Functions are trained in a joint effort until those involved feel confident in regard of safety for future operations and maintenance.
Minutes are drawn up to document completion of placing into service and transfer of title to the customer.